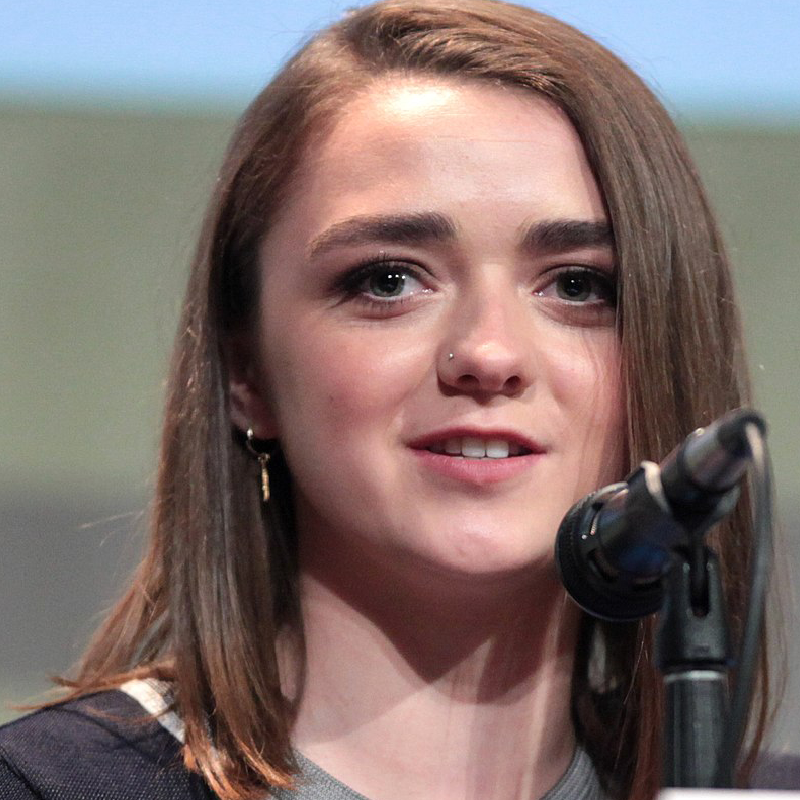 Maisie Williams
Game of Thrones actress turned tech entrepreneur
Biography
Margaret Constance Williams, known as Maisie Williams, is an English actress. She made her professional acting debut in 2011 as Arya Stark of Winterfell in the HBO world phenomenon Game of Thrones. Selected among 300 British actresses, she plays the role of a tomboyish young girl from a noble family for which she won the EWwy Award for Best Supporting Actress in a Drama, the Portal Award for Best Supporting Actress and Best Young Actor, and the Saturn Award for Best Performance by a Younger Actor.
Maisie also had a recurring role in Doctor Who as Ashildr in 2015. In addition to television, she made her feature film debut in the mystery "The Falling" (2014), for which she won the London Film Critics' Circle Award for Young Performer of the Year.
In October 2018 she made her stage debut, starring in the play "I and You" written by Lauren Gunderson, which premiered at the Hampstead Theatre in London.
Maisie has joined the voice cast of gen:LOCK, adventure-fantasty animated web series, alongside celebrities such as Michael B. Jordan, David Tennant, and Dakota Fanning. In 2019 she is also set to star as Wolfsbane in the superhero movie New Mutants as well as in the teen drama "Then Came You", in which she will play a teenager that has a terminal illness.
Her broad artistic life led her to co-found Daisie, a social media aimed at creative people in the world of arts, fashion, tv, film, photography, music, and literature. The aim of the app is to bring individuals from across industries together, to help foster collaborations with other artists and provide an alternative route into creative industries. Maisie said "Our main goal is to have a community of artists that are collaborating, uploading their work and sharing their projects.. helping others create their careers."